Across this diverse region, youth, families and community groups have partnered with Artolution artists to create colorful, dynamic murals and community sculptures that tackle some of society's most enduring challenges. Through these community-based public art projects, a post-conflict rural village in El Salvador explored its past and dreamed of a future of peace and stability; orphans in Lima's rough suburbs transformed their home into a colorful masterpiece; and street youth from around the world created murals together in Rio de Janeiro, finding creative ways to connect with those with whom they shared a common struggle but not a common language.
As Europe faces new challenges, societies across the continent are struggling through profound political and demographic changes. Through partnerships with local institutions, Artolution artists facilitate community-based public art projects that address a variety of challenges faced by local residents and promote tolerance and diversity at a time when these values are under attack.
In communities across the US and Canada, collaborative art-making has become a powerful vehicle for those who have faced trauma or social exclusion to form healthy relationships with others, open up about difficult or taboo subjects, and contribute to their community through the creation of public artwork.
Artolution initiatives have reached hundreds of young people and their families in cities across India and in Indigenous communities in Australia and New Zealand. Through partnerships with local and international institutions, Artolution has facilitated public art projects in which residents discuss critical issues that are often taboo or sensitive, leading to the collaborative creation of murals, sculptures and performances.
Artolution artists have been active in Sub Saharan Africa since 2011, organizing community-based public art initiatives in Kenya, Mozambique, Cape Verde and South Africa. Through mural projects and performances, youth have campaigned for national unity in the face of ethnic-based violence and raised awareness for HIV and AIDS; orphans have envisioned a brighter future and connected with positive adult role models in their communities; local graffiti artists painted a giant passenger train with messages advocating for a peaceful democratic process; and children from informal settlements have become agents of positive social change in their communities.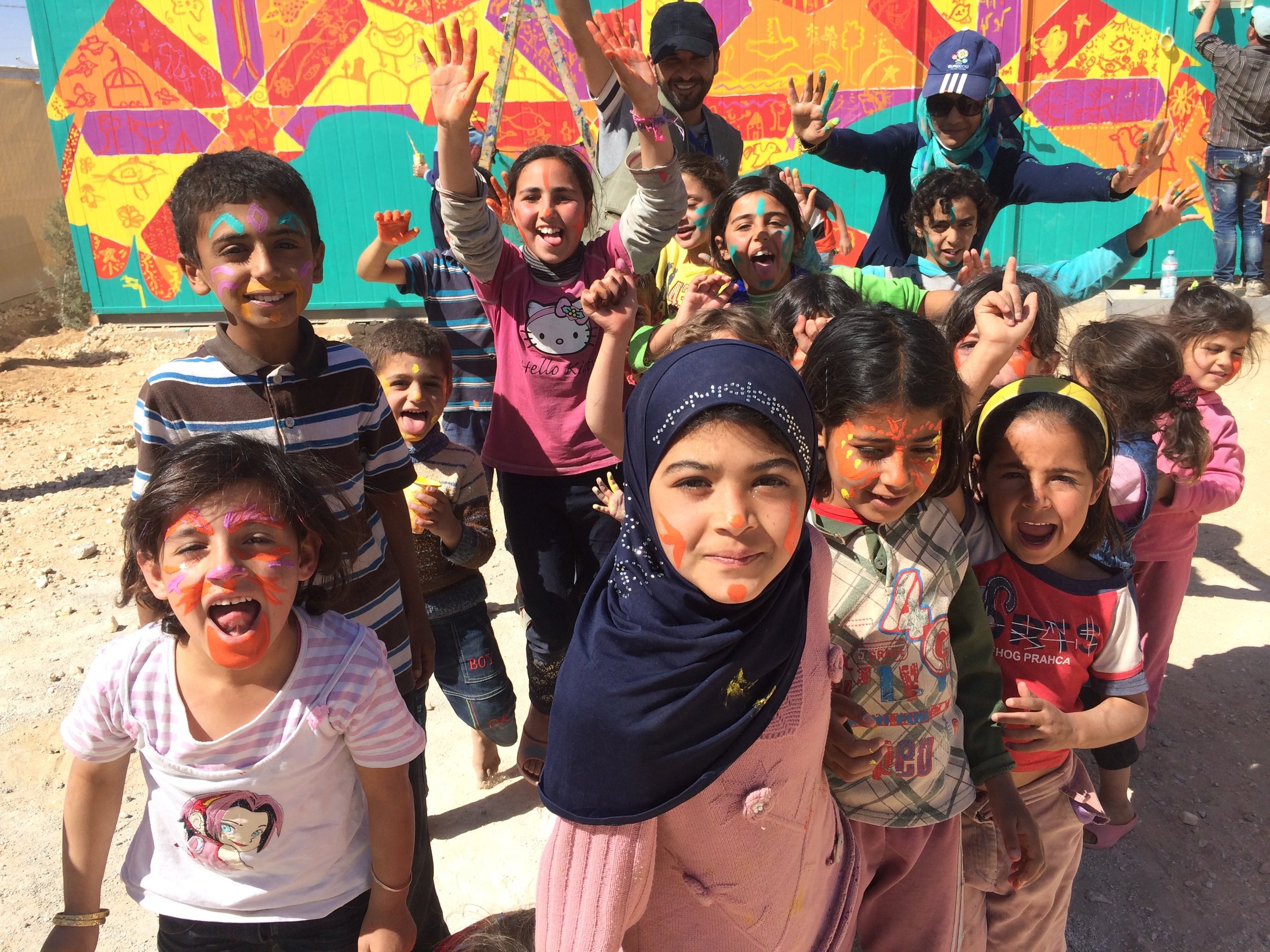 While conflict rages in the Middle East and news reports bombard the world with daily stories of human suffering, youth and local communities across the region strive for a brighter future, one in which all citizens have a right to live in peace, have access to education and employment, and unite across ethnic and religious lines to achieve common objectives. Artolution artists facilitate community-based public art projects with youth and families in the Middle East in collaboration with local artists, educators and institutions.